Author: Tosh Lubek Published: 23rd February 2022
KitchenAcorns.com is supported by its readers. Please assume links on this site are affiliate links or ads, and that I get commissions for purchases made through these links. As an Amazon Associate, I earn from qualifying purchases. Thank you if you use any of the links.
Kitchen safety is important because it decreases the chances of a fire breaking out in your home. However, if a fire does occur, you need to know what to do and when to call for help.
Accidents and fires most commonly occur in the kitchen of the home. You need to pay attention to kitchen fire safety rules, especially if you have children and pets in the house. Read this article and learn ten kitchen fire safety tips for stovetop and oven safety.
Our Top Stovetop and Kitchen Oven Fire Safety Tips
Caution is vital when it comes to fireproofing your kitchen. You want to take steps to ensure the safety of your home. The following kitchen fire safety tips will help you to protect your family.
Tip 1: Make Sure Your Anti-Tip Brackets are Installed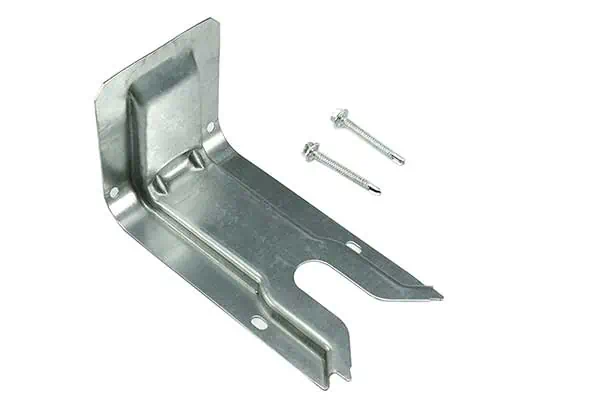 Every stove comes with a metal bracket called an anti-tip device. The anti-tip bracket helps secure your oven to the floor so that it does not accidentally tip forward during use and cause injury.
Freestanding stoves should have an anti-tip device installed that anchor the stove to the floor or wall. One of the back legs of the stove glides into the tilt bracket, which keeps the stove on the floor.
If a stove falls over, it can harm an innocent child or pet, causing a burn or crush injury. If you can't set up the device on your own, you can get an appliance repair firm or repairman to have it installed.
Tip 2: Never Leave Something that is Cooking Unattended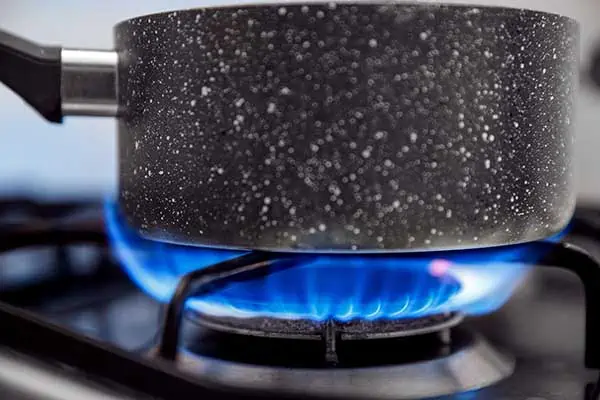 Leaving something unattended on the kitchen stove is one of the significant causes of house fires in the United States. It is a common misstep that homeowners make. They may leave something cooking while they go and take the dog out, or they lie on the sofa and take a catnap.
People think they can turn their backs for a second, but it only takes a second to start a house fire. To hold yourself and your loved ones out of harm's way, never leave the kitchen if you have the following situations going on in the kitchen:
Boiling
Frying
Toasting
Grilling
If you leave something baking or cooking in the oven, do not go too far from it, and set a timer to make sure you are there when it is ready. Also, do not leave anything flammable near the stove, as potholders and packaging can tend to catch fire.
Tip 3: Clean Your Stovetop Regularly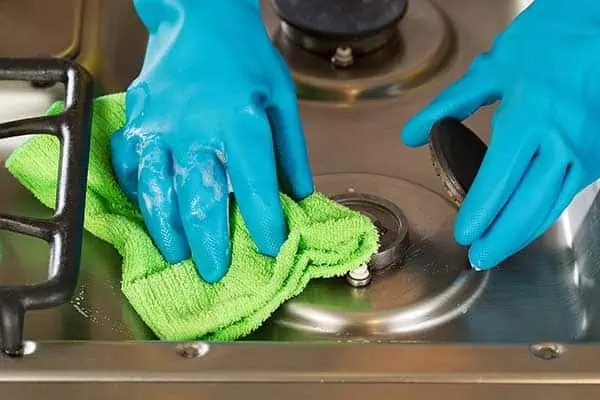 The most overlooked task is cleaning your stovetop regularly. However, it is imperative to protect against fire hazards. When food or grease splashes and is left to accumulate around stovetop burners, you can inadvertently set your kitchen on fire.
To thoroughly clean your stovetop, you need to take it apart and clean it thoroughly with hot, soapy water. You may also wash it with a cleanser and a paper towel, or you could use a sponge. Handi wipes are good to use a few times and then throw away.
The important thing is that you clean it every day or every time you use the stove.
Easy Off Specialty Kitchen Degreaser Cleaner, Clear, Lemon, 16 Fl Oz
KITCHEN DEGREASER: Removes tough stains in seconds. Formulated to penetrate tough grease & grime, leaving you with clean kitchen surfaces and appliances in seconds
SOLUTION TO A CLEAN KITCHEN: Powerful and versatile. Use to clean stove top, back splash, kitchen counter & cabinets, oven, sink, and microwave
EASY TO USE: Just spray on the stain, wipe, and rinse
NSF Certified: Safe for everyday surface cleaning
Lemon scent
Tip 4: Do Not Line Your Oven with Aluminum Foil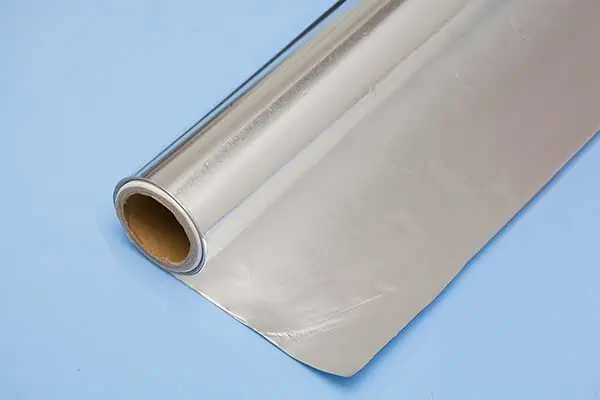 Some people may think that lining the floor of their oven with aluminum foil is an intelligent way to catch drippings. However, doing this can prevent airflow or trap heat. This air block can trigger fires, carbon monoxide, or harm the appliance.
Putting a portion of tin foil on your racks to catch grease is also a potential error in judgment. Grease can pool, which could cause the foil to bend and spill the grease. It would be safer to use a real pan to catch any spillages.
Tip 5: Have a Fire Extinguisher Handy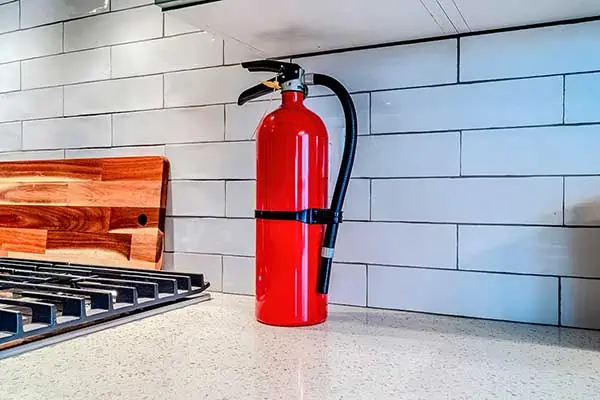 Fire extinguishers are your first line of defense when putting out a fire. It is necessary to keep at least one in your home, preferably near the kitchen where most house fires occur.
However, it would be best to keep the fire extinguisher near your oven or stove. Having a small portable fire extinguisher can help you combat a major fire outbreak in many fire incidents.
The most significant thing is that you keep your family safe. Keeping a fire extinguisher in your home can save lives.
Sale
First Alert EZ Fire Spray, Extinguishing Aerosol Spray, Pack of 2, AF400-2
The First Alert EZ Fire Spray Portable Fire Extinguisher discharges 4 times longer than a traditional fire extinguisher, providing 32 seconds of firefighting time
Light aerosol can is easy to hold, carry, and use; ideal for kitchen, garage, boat, RV, dorm, and more
Extinguishes paper, fabric, wood, grease, and electrical fires, Light aerosol can is easy to hold, carry and use
Formula is biodegradable and nontoxic and wipes clean
3-year limited warranty; ETL rated
Tip 6: Teach Your Kids Kitchen Safety Rules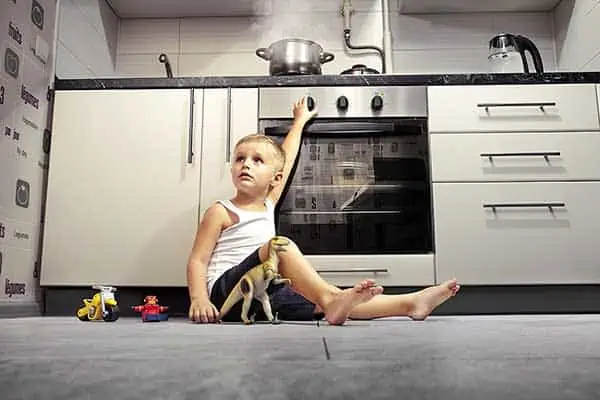 Teach your youngsters that it is not okay for them to touch hot surfaces, such as the oven and the stovetop. Ensure they know kitchen appliances should be unplugged when not in use. Show your children where the fire extinguisher is and teach them how to use it.
Unsupervised young children should not be allowed to play near an oven, stovetop, or kitchen counter. Hot surfaces could lead to burns and children's natural curiosity could result in them pulling down appliances or hot pans.
Tip 7: Do Not Throw Water on a Grease Fire
If a fire should begin in your kitchen, never try to put it out by throwing water on it. You probably know that under ordinary conditions oil and water do not mix, and they form two layers, the water on the bottom and the oil on top.
If you pour water onto a burning grease pan the water will sink, and be superheated by the hot grease and pan surface, causing it to vaporize. Almost instantly the expanding water vapor, which is below the burning grease, explosively forces the burning grease up and out of the pan. This explosion will spread the fire around the kitchen and potentially cause severe injury to you.
Please do not pick up a pan that has flames coming from it. You can bump and spill the flaming grease. When you put out a grease fire, you need to turn the burner off to reduce the heat source and suppress the fire. You can accomplish this by doing any of the following:
Turn off the burner, oven, or broiler
Spraying the fire with a wet chemical fire extinguisher
Cover the pan with a metal pot lid
Pour baking soda on the fire
Grease fires in the kitchen are among the most difficult to put out. Pouring salt on the fire will also prevent the fire from getting the oxygen necessary to grow.
Tip 8: Know When to Call for Help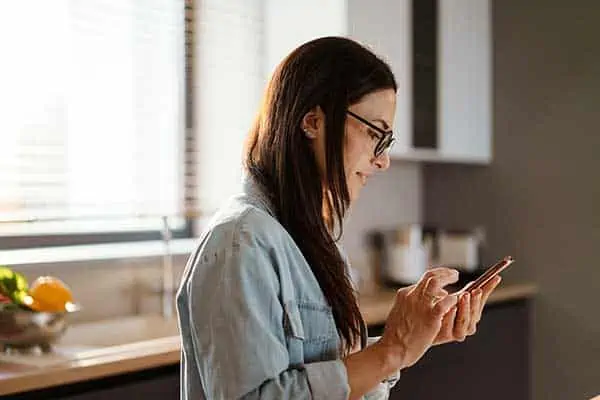 If the fire gets more extensive or you do not think you can extinguish the fire, you need to call 911. However, if the fire is small and contained, you may be able to kill it yourself. A more significant fire is something you need to allow firefighters to put out.
If the fire came from the oven, have it inspected and repaired before using it again. Keep your family away from harm, and do not hesitate to call for help.
Tip 9: Do not hang dish towels or other cloths on oven door handles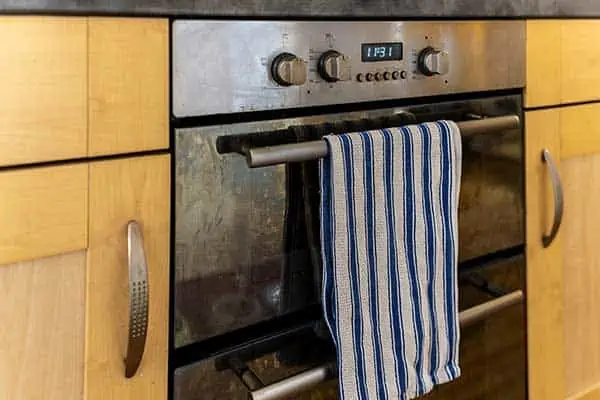 We've all probably done it but hanging a dish towel (tea towel) over the door handle of an oven can be a problem. Although the door on a new oven should close and seal efficiently, that's not always the case on older ovens.
If the oven is on its highest temperature setting and a dish towel is hung from the door handle, the towel can become dangerously heated. If the conditions are right this can cause the dish towel to catch fire and start a fire.
Tip 10: Don't place flammable items on a stovetop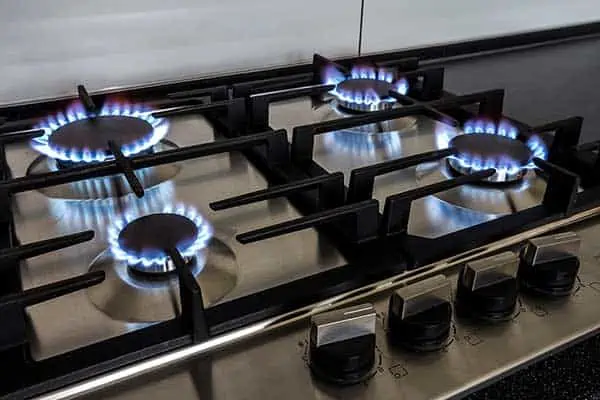 When the rest of your countertop is already covered with stuff it can be tempting to use your stovetop temporarily as somewhere to lay things down. On balance, it's probably not a great idea.
My wife and I cook in our kitchen, and now so do our children. I need more than ten fingers to count the number of times one of us has left a gas ring burning on low. The trouble is that the short gas flame is easy to miss unless you look carefully.
Inevitably, laying down a dishtowel on the stovetop where a gas ring is burning can lead to a fire breaking out. But obviously, more than towels could be set down on a stovetop, such as toys and packaging left my kids. But when you are short of space it's easy to place a wood or plastic chopping board on a stovetop.
All these things are fuel for a fire, so don't use the area as an extension of the kitchen counter.
Conclusion
Kitchen fires are reported as the leading cause of house fires in the United States. Taking basic precautions in the kitchen is key.
Keep these tips in mind to prevent a kitchen fire and keep your family safe. Most importantly, call for help when necessary.
Need a new waffle maker? See the excellent choice on Amazon
Tosh learned how to cook while watching his Polish Mom at home. He also worked in a family-owned restaurant while a student and learned much from the chefs. Cooking has always interested him, especially the hearty Polish recipes he learned from his mother. He has helped create and appeared on cookery shows on radio stations in Scotland.
Recent Posts