Author: Tosh Lubek Published: 11th March 2022
KitchenAcorns.com is supported by its readers. Please assume links on this site are affiliate links or ads, and that I get commissions for purchases made through these links. As an Amazon Associate, I earn from qualifying purchases. Thank you if you use any of the links.
Bisquick mix is an excellent brand for making all sorts of breakfast goodies, but one of the most popular dishes made with its batter is waffles. These waffles are delicious, but that doesn't mean you always have to settle for the same finished waffles every time.
You can do many things to make your Bisquick mix taste a thousand times better. You can modify your recipe to suit your current mood and change the added ingredients now and then.
In this article, I've pulled together some of my ideas for you to make better waffles with Bisquick Mix. So, keep reading, try some of the baking ideas, and enjoy some fabulous breakfast taste experiences.
Bisquick Basic Waffle Recipe
Before you start changing or adding to the recipe you need to know the correct quantities to use of your basic ingredients. The following amounts are correct to make eight 4-inch waffles.
☐ 2 cups Original Bisquick All-Purpose Baking Mix
☐ 1 cup milk
☐ 2 Tablespoons vegetable oil
☐ 1 Large Egg
When adding to the batter make sure you adjust the above amounts to take account of the additions. For example, if adding bacon fat to the recipe, reduce the amount of vegetable oil by the same amount. Don't worry about adjusting the quantities where you are adding relatively small quantities, such as a teaspoon of spices or vanilla extract.
How to Make Waffles with Bisquick Mix Better
Don't worry if you're thinking that using a readymade all-purpose baking mix for your waffles is in some way cheating or not authentic. There is nothing wrong with using Bisquick mix for your waffles. It will give a good flavor to your basic waffle recipe, but sometimes basic isn't what you want. The good news is that there are many things you can do to ensure that your waffles come out even tastier and unique.
Here's how to ensure a delicious breakfast when using Bisquick mix as the base for your waffles.
► Put In a Little Vanilla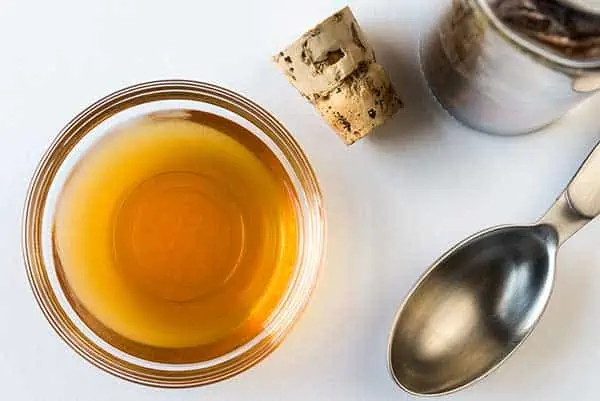 If you don't want to get too fancy, you can always add a little vanilla extract to the batter before pouring the waffle mix onto the iron. This will give the waffles a more cake-like flavor.
Although I love the taste of vanilla, you might not like it quite as much as I do.
So, start by adding a small amount to your first batch of batter. If you feel the flavor isn't quite right, adjust the quantity the next time you make another batch of waffles. Eventually, you'll have the intensity of the vanilla flavor just as you like it.
As a guide, I normally add a teaspoon of vanilla extract to a standard family-size batch of waffle batter. But when I have had to use some inexpensive vanilla flavoring instead of good vanilla extract, I've had to increase the amount to get the same vanilla flavor hit. Basically, the best ingredients do tend to give better results, although I appreciate that isn't always an option.
► Pour Out a Shot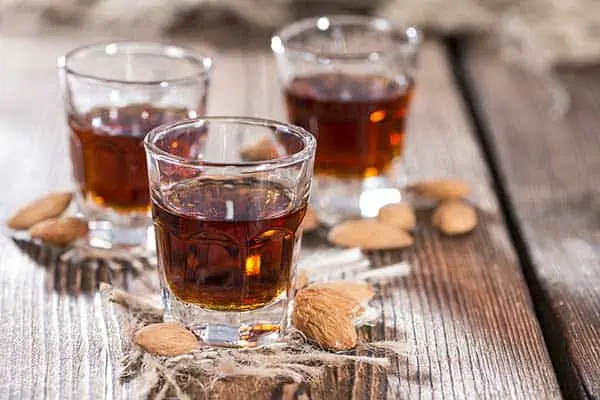 You can even add a shot of Amaretto or Bailey's Irish Cream to your waffle mix. Both change the flavor in different ways, but it is a great way to incorporate those drink flavors.
I probably wouldn't be too worried about the alcohol content in your waffles since you are not adding much to the mix, and most, if not all, will evaporate while cooking. But if in any doubt, perhaps leave this addition for the weekend or when you're not going to be driving or using machinery, etc.
► Add Creamer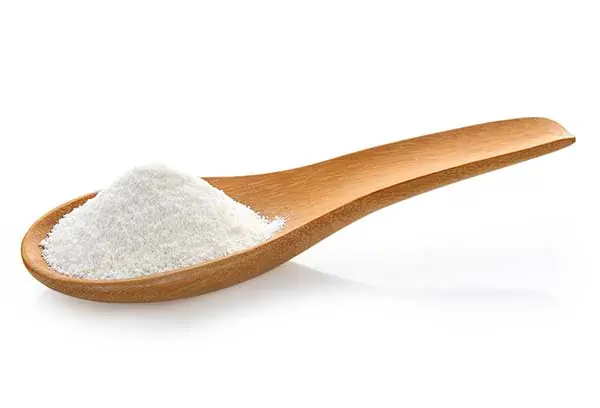 If you want that vanilla taste while adding a little sweetness to it, add some creamer into your batter. You will be surprised at how much of a difference your batter will taste with just a tablespoon or two of creamer.
If you use a liquid creamer instead of a powered version, ensure you adjust the amount of water or milk in the batter by the amount of creamer you use, otherwise, the batter could become too runny. You still want to have that fluffy texture and adding too much liquid can cause the waffle to be flat. If you feel your batter isn't dense enough, just add a little more Bisquick mix to fix the problem.
A creamer that I like comes from Laird Superfood. It's a non-dairy coffee creamer powder that is gluten-free, non-GMO, and suitable for vegan diets. It contains sustainably produced coconut ingredients and aquamin, a type of algae from the North Atlantic that's full of essential minerals and nutrients. The creamer is available in a range of flavors, so using Laird's Superfood creamer is a great way to add various flavors to your waffles. The flavors include cacao, pumpkin spice, turmeric, vanilla, original, and unsweetened.
► Add Some Spices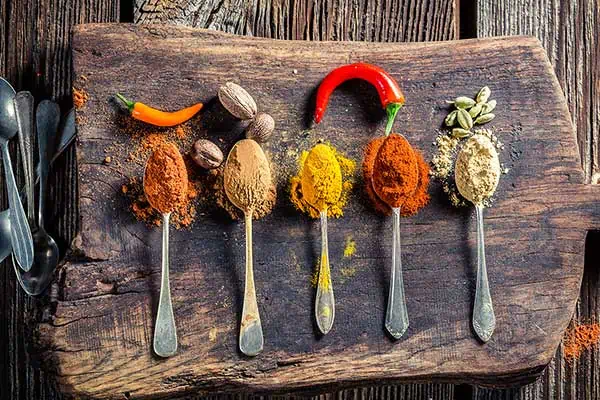 There are many spices you can add to your waffle mix to literally spice up the flavor of your waffles and give them a little more flare.
You can do just a pinch or a bit more, depending on what your taste buds enjoy. Here are some spices that many other people have used:
Cinnamon
Nutmeg
Allspice
Ginger
Coffee
Lemon or orange Zest
Pumpkin spice
These are standard spices used in sweet baking, but what if you want to make waffles that have a savory twist? For instance, say you fancy a waffle with a hint of Barbeque, Chinese, Indian, or Mexican flavors. That's no problem. We've got spices for that too.
Cumin
Garam Masala
Cardamoms
Coriander
Paprika or Smoked Paprika
Brown Sugar
Chinese Five Spice
Chili powder
Including these types of spices, the waffle is more like a nan bread, or similar accompaniment, in a spicy meal. My favorite spice for savory waffles is crushed or ground cardamon seeds along with a little ground almond. The addition makes the waffles quite reminiscent of Peshwari Naan bread, which happens to be another favorite of mine.
► Don't Be Afraid to Put in Fruits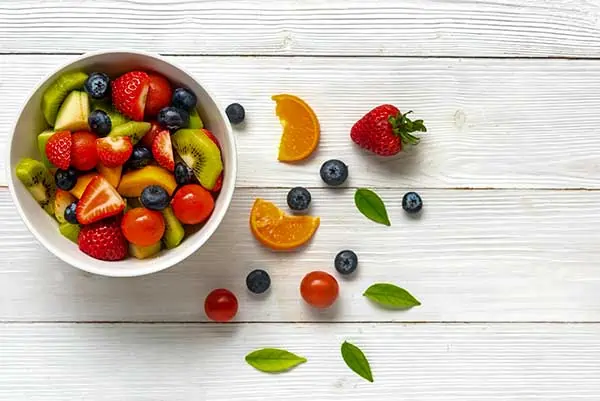 Sometimes you may just want to make it a little healthier. You can do this by adding some fruits to the mix. Some popular fruits that are considered the classics and add great flavor are:
Strawberries
Blueberries
Bananas
Raspberries
Blackberries
Cranberries
You can even go wild and mix up your berries. It is always fun to experiment with the different flavors that fruits offer.
► Chocolate Or Other Candies Can Sweeten Your Waffles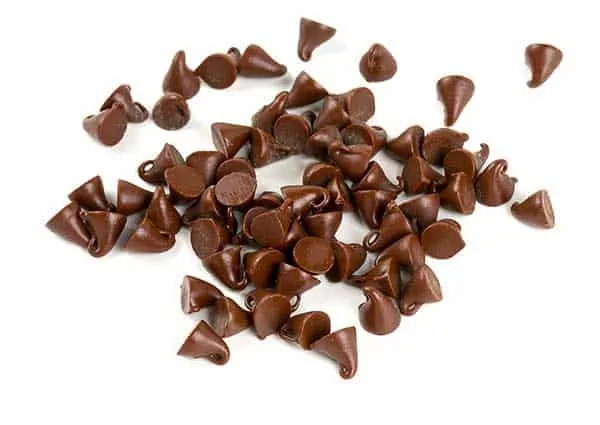 If you are looking for more dessert-like waffles or you just have a hankering for something sweeter, you can add all sorts of chocolate. This is probably going to be a popular addition because according to the Candy Industry website, about 82% of American adults eat some form of chocolate.
So, what kind of chocolate-related additions can you use?
Well, you can add chocolate chips, caramel chips, and many other types of candies to satisfy your sweet tooth. Or you can add cocoa powder and sugar to the waffle batter instead. Or you can be very naughty and do both!
Although you'll find lots of types of chocolate drops on Amazon, there are many types of chocolate you can use bars to make chocolate shavings or finely chopped chocolate. If you have a Bamix food processor and mill, you can quickly chop squares of chocolate that have been cooled in the refrigerator. This way you can use all types of chocolate from Hershey bars to high percentage cocoa luxury chocolate.
► Eat Them with Fried Chicken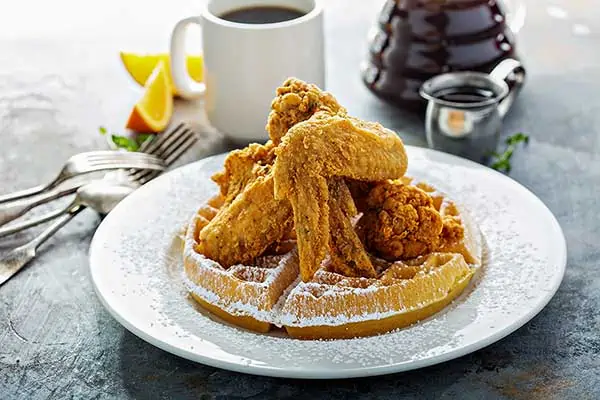 Sometimes just adding another dish with the waffles can change up the taste of your meal.
Fried chicken with waffles is a classic combination.
The sweet taste of the syrup as you eat the hearty fried chicken is an amazing combination. No wonder it is a popular dish across the United States. This is so popular there once was a potato chip flavor based on this food combination.
► Play Around with Toppings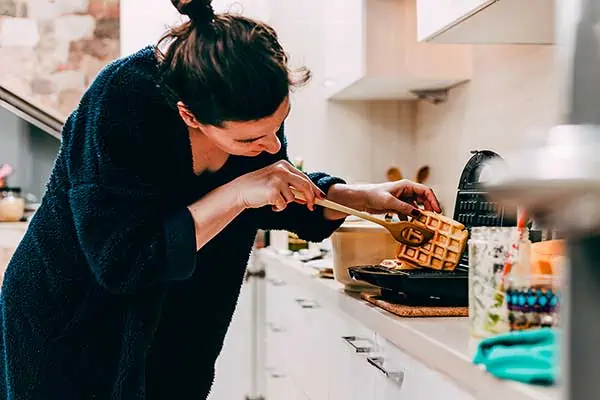 Although syrup is often the favorite choice when eating waffles, try changing up your toppings. You may find a new combination that you love and trying out new toppings can keep your waffle meals fresh and exciting.
Some common toppings people use are fruits, whipped cream, other types of syrups, and maple syrup. These are great and easy substitutions. You can even go with fancier toppings like avocado, marshmallows, bacon chunks, eggs, and more. There are so many combinations you can test out!
► Swap Out Milk for Buttermilk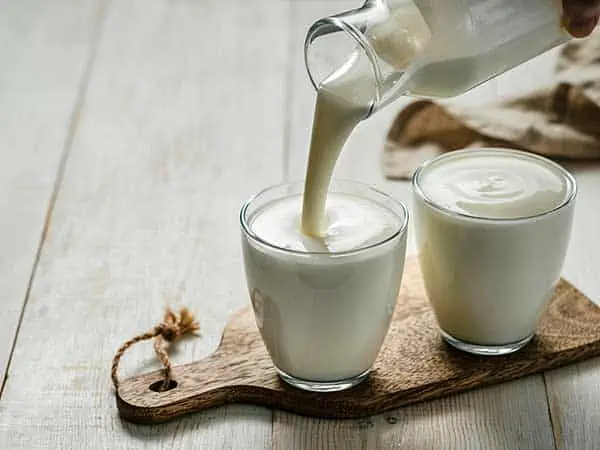 For a richer, creamier taste, switching out milk and replacing it with buttermilk is the solution. This makes your waffles get denser but makes them oh so silky.
You will love these, and because of the flavor, it goes great with some fruit and whipped cream.
► Use A Little Bacon Fat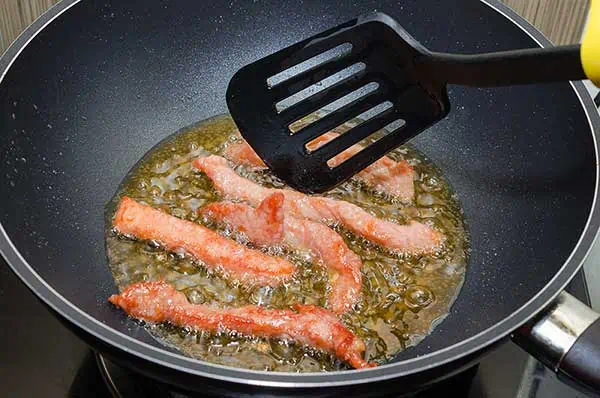 Once you've finished cooking your bacon, you can add some of that grease to your waffle batter to add the subtle flavor of bacon. Everyone loves a little bacon, and it will give you that sweet, fatty taste that goes so well with waffles and some syrup.
You can even candy your bacon and make an amazing sweet and salty dessert. Even a little maple ice cream can make this meal into something special.
► Get A Better Waffle Iron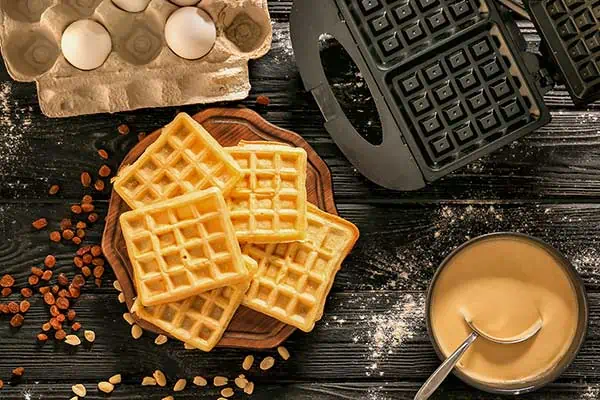 There are times that you need to get a better waffle iron, especially if waffles are something you love to eat for breakfast. You can choose from so many styles and features that you won't have a hard time finding the perfect one for you.
A good waffle iron will have a good heat setting that makes it easy for you to cook a great waffle. You don't want one that doesn't heat up enough to cook all the way through, but you don't want one that burns your batter to a crisp before you can even blink. However, being able to choose a setting that produces just the right amount of golden-brown crust for your personal preference is ideal.
You can even choose a stovetop cast iron waffle pan. These are great for over the fire or on your stovetop. Many users insist that a good cast iron waffle iron really does enhance the flavor of the finished waffle.
Conclusion
Waffles made with Bisquick are a great dish that you can modify to whatever you feel that day. Whether you add different ingredients to the batter, spice up the toppings, or add a new combination, Bisquick waffles can give you a little bit of everything. You just need to be a little adventurous. Finally, using Bisquick mix for your waffles saves you time in the morning, and time is something that is in short supply for many of us these days. So cast away any feelings of guilt you might have about not making your waffle batter from scratch, use Bisquick, or any other waffle mix, and enjoy a more relaxing breakfast with the time you've saved.
Need a new waffle maker? See the excellent choice on Amazon
Tosh learned how to cook while watching his Polish Mom at home. He also worked in a family-owned restaurant while a student and learned much from the chefs. Cooking has always interested him, especially the hearty Polish recipes he learned from his mother. He has helped create and appeared on cookery shows on radio stations in Scotland.
Recent Posts